Keep your hair in great condition with our Denman Summer Hair Care Guide!


Rock that floppy hat!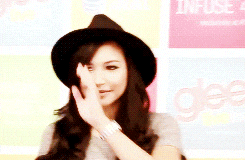 We know you don't want hat hair but they are a summer must-have! They protect your scalp and hair from the sun and they also reduce damage to the hair from the wild. So get your hats out and start rocking them this summer!




Don't tie hair too tight.






Hands up who wants to scrape their hair up into a tight ponytail or bun when we're really warm? Yes us too… but don't tie your hair too tight as this can actually cause a lot of damage and breakage to your hair especially if it is dry. Why not try a loose bun or messy braid, also you can have loads of fun with hair accessories!




Step away from the shampoo




So we all know that you shouldn't wash your hair everyday but we tend to lift the shampoo bottle more in summer especially after being at the pool or beach. By washing your hair more often you will strip the hair from its natural oils, this can lead to dry hair and scalp. Try rinsing the hair in water without using any shampoo after the pool or use a little bit of dry shampoo if the hair is looking greasy.




Banish Dry Hair & Tame The Frizz




If your experiencing really bad dry and frizzy hair in summer, we recommend using a hot oil treatment on the ends of the hair. This will help nourish the hair and leave it feeling glossy and soft. It will also help reduce frizz in the hair.






Detangle Like A Pro






When the hair is wet from the pool, it needs to be detangled using a wide tooth comb, we recommend the Denman DCP6 Rake Comb. Start by detangling at the bottom of the hair and work your way up to the roots. This method is used because it is the direction the cuticle scales lie and therefore it will not damage them when combing.






Ditch The Heat






It's already pretty hot outside which can be damaging enough to your hair and scalp without adding even more heat by using electrical tools on the hair. Try to let your hair dry naturally so you don't have to use a hairdryer. Other styles could be to braid your hair overnight to it creates waves in the morning.






Snip Snip…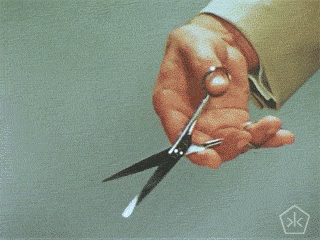 Start off your summer with a trim, this will help keep your hair in tip top condition by getting rid of those spilt ends and keep your hair looking glossy and healthy.






Don't colour your hair during Summer




The sun dries everything up including your hair, so you don't want to make it worse by colouring your hair during the hottest months. This will damage your dry hair even further and make it brittle and increase spilt ends. Try and colour your hair a few months before the sun is at its hottest, your colour will also last longer.






Hydrate!




Not only do you need to drink lots of water for yourself and skin when it's hot but it can also benefit your hair.


Treat your scalp




Give your scalp a massage by using our Denman D6 Be-Bop in the shower. Not only does it detangle long hair but it also great for stimulating the scalp to get the blood flow rushing to the roots, which can result in hair growth and healthy hair. < Healthy Hair
5 Top Tips For Bridal Hair >
Archive